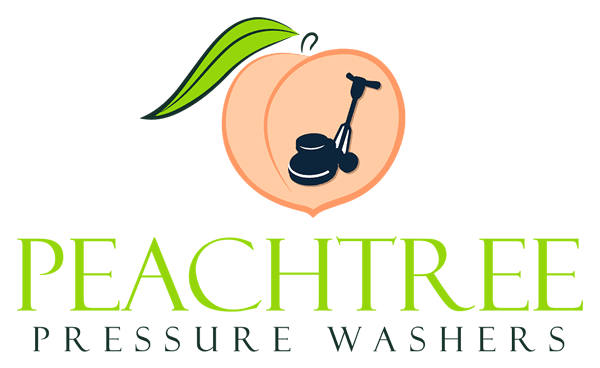 Peachtree Cleaning can help make the exterior of your house, driveway, sidewalk, deck, fence, and play system like new again. A popular time for pressure washing in Atlanta is typically after pollen season to wash away the film of yellow, but you certainly can wash away the grime at any time of year to revitalize the appearance of almost anything outside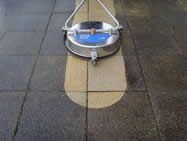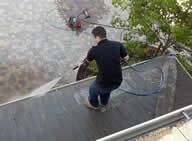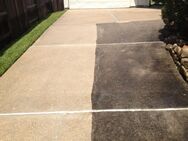 The Pricing
Pricing varies based on all of the different items that can be pressure washed including houses, play areas, driveways and fences. For instance, pricing for home pressure washing in Atlanta is based on square feet, the makeup of your house, and the number of stories. However, with more than 30 years of experience, we can still provide a good ballpark estimate.
For more information, call our office at (678)710-8399. Our staff is trained to offer no pressure advice and answers to your questions. They will ask pertinent questions regarding the service you are requesting and will be able to provide you a ballpark estimate for pressure washing. If you are interested in moving forward with the service, we will schedule a day and time that is good for both of us.
On the scheduled day, uniformed Peachtree Cleaning Professionals will arrive in a company van, introduce themselves, and verify the work that you requested. You can make any changes in your request at that point. A technician will then walk around your house looking at your particular request and give you a firm price for the work. We don't want you to have any surprises at the end; everyone will know the exact price before they begin the work. When you agree to the price, we will get to work.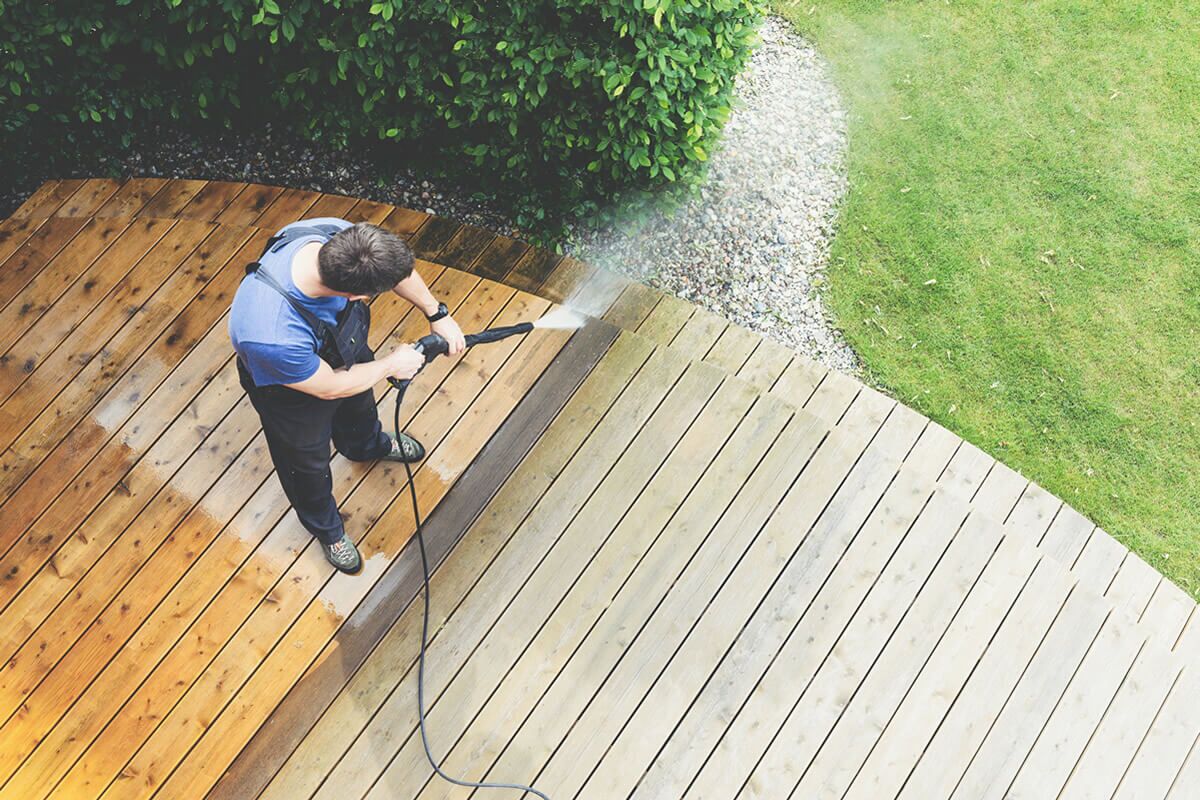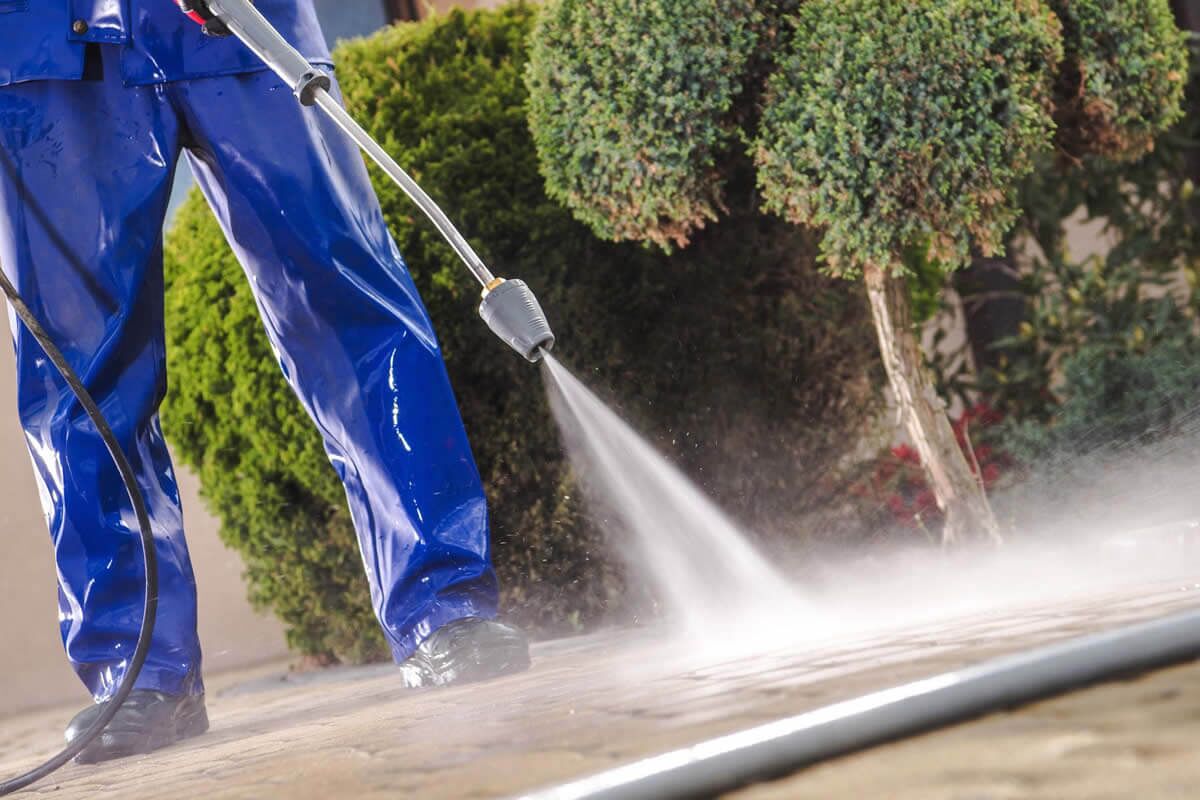 The Procedure
All pressure washing is not equal! Different amounts of pressure are used for different items. As a part of pressure washing we also offer; Roof, Gutter, Window Cleaning (Residential only).
Low Pressure Washing
When we pressure wash your house it could be better described as a chemical rinse. To protect your house, very little pressure is used; in fact, it could be compared to the pressure that comes from your garden hose. It is the cleaning solution that cleans your house. This procedure is also used on wooden items like decks, play areas, fences, and patio furniture.
High Pressure Washing
For concrete (driveways, patios, and sidewalks) we use very high pressure. No chemical is used because it is shear pressure that cleans the concrete.
Guarantee
We are confident that you will be satisfied with the high quality of work, and to ensure you are happy with the results we guarantee it. We will not leave your property until you are completely satisfied, and if you're not home during the appointment, no problem; we will return to make it right.
See what our customers are saying.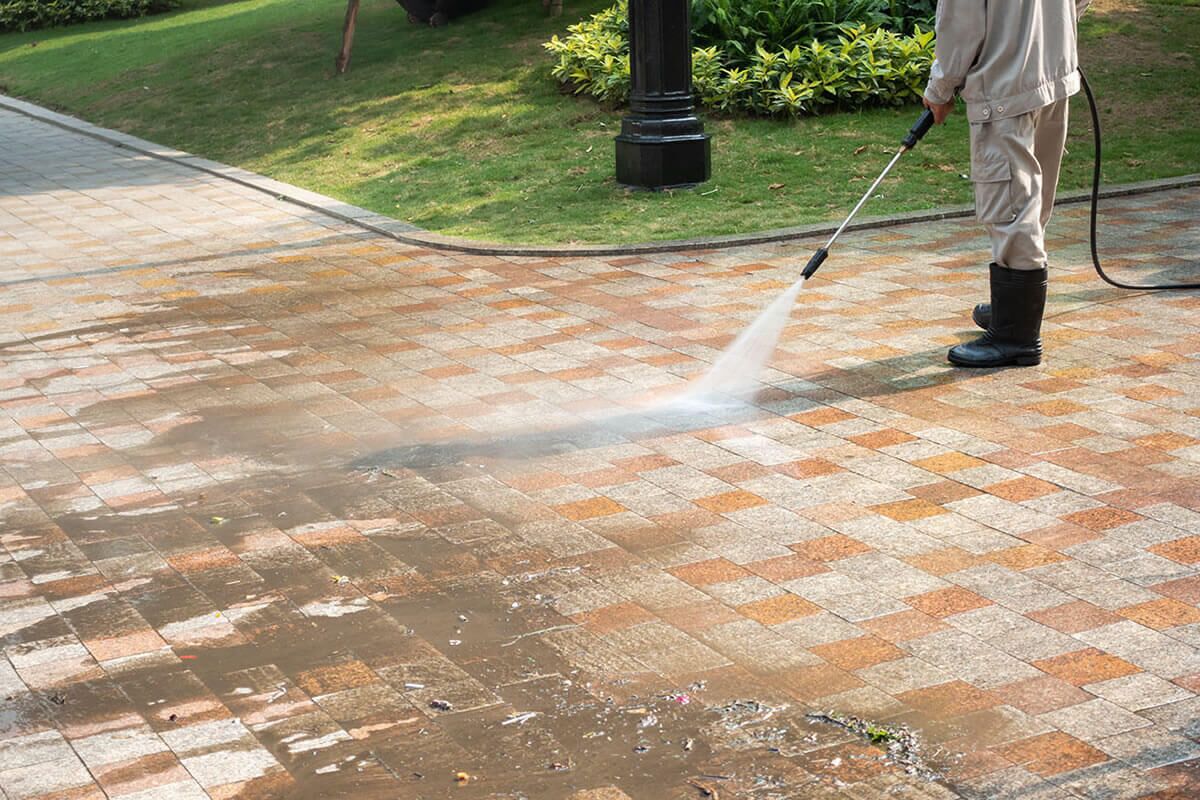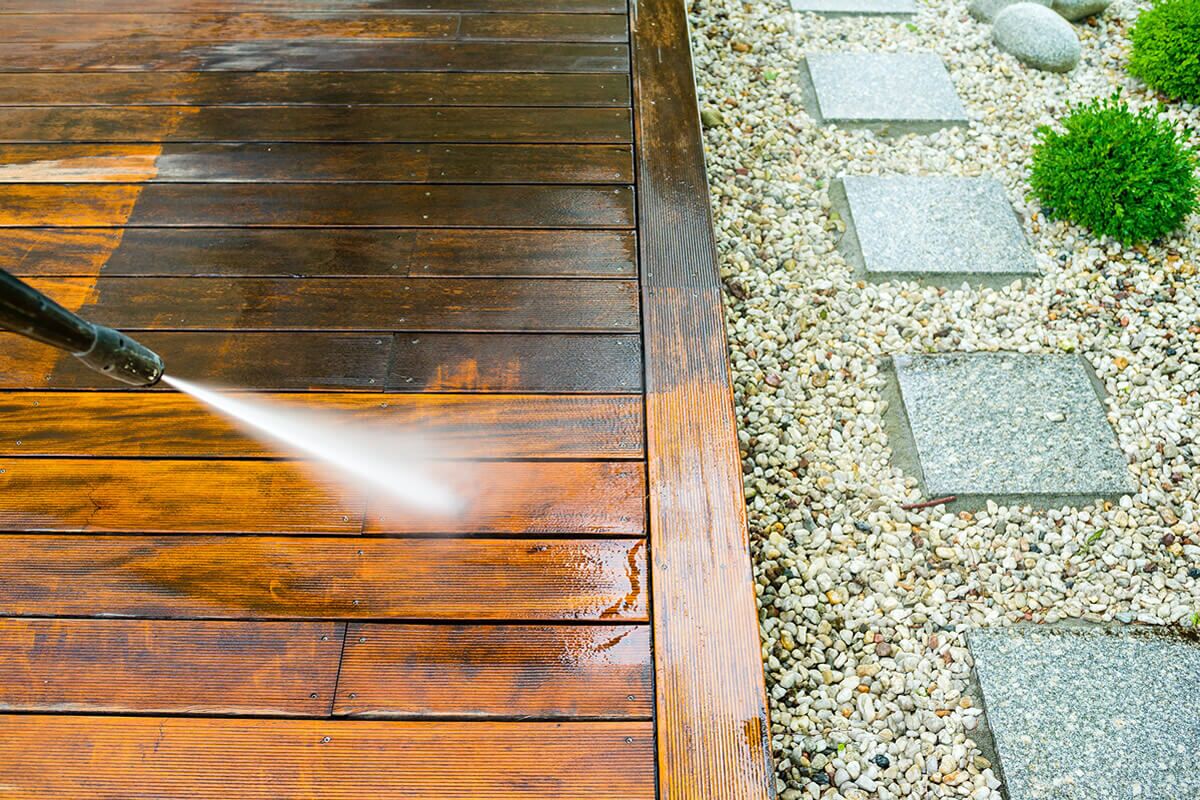 Payments
Peachtree accepts cash, check and all credit cards (MasterCard, Visa, Discover and American Express). Payment is due at the time of service.
Call 678-710-8399 Now!!!!!!!